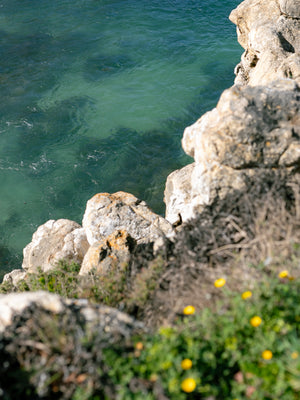 Sol de Ibiza is not just another sunscreen brand, it's a movement towards a more sustainable future. 
As a leading European brand of certified organic mineral sunscreens, we believe that protecting your skin shouldn't come at the expense of the environment. That's why we use natural, organic, and cruelty-free ingredients in our products. We also use plastic-free and zero-waste packaging, so you can enjoy your time in the sun knowing that you're doing your part for the planet. 
Our range of sunscreens offer broad spectrum protection and are suitable for all skin types, making them perfect for the whole family. We're proud to say that our products are sold in over 1,200 retailers across 19 countries in Europe. Join the Sol de Ibiza community and embrace a sunnier life.
Sunshine gateway
We were all born under a lucky star: the sun is the fundamental key to life. It's something we've always deeply understood and celebrated. As humans, spending time in the sun makes us healthier and happier.
We also know the sun is a powerful ally that requires a degree of care to be fully relished. You can find the right balance by unifying ancient practices, natural remedies and present awareness.      
Sol de Ibiza is your gateway to life in the sunshine.
Sunscreen essentials
The sun can be a bit of a wild child, wreaking havoc on your skin with UV rays that cause sunburn, premature aging, and skin cancer. So, while slathering on some sunscreen and avoiding the sun like the plague may seem the obvious solution, it's not that simple. 
The sun is not your enemy, but not all sunscreens are created equal. It's important to choose wisely. Let's dive into the exciting alchemy of sun protection and see how Sol de Ibiza can help you soak up the sun and enjoy all its gifts.
Effective innocence
The best things in life are simple and pure. That's why we only use certified natural and organic ingredients. Our products contain no added fragrances or preservatives, because we let nature work its magic. 
We're proud to say that Sol de Ibiza is vegan, has never been tested on animals (who love the sun just as much), and is reef-safe to protect the ocean that we cherish and respect. 
Our highly effective non-nano Zinc Oxide filter is a broad-spectrum UV filter that provides both UVA and UVB protection for the whole family, and we'd be happy to delve into it with you anytime. It's the real deal.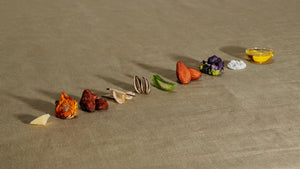 The sun isn't the problem, but the sunscreen could be. Some chemical sunscreens have ingredients that damage the environment, and may even lead to health issues. Sol de Ibiza uses one, natural filter - our precious zinc oxide - in combination with naturally sourced oils and ingredients.